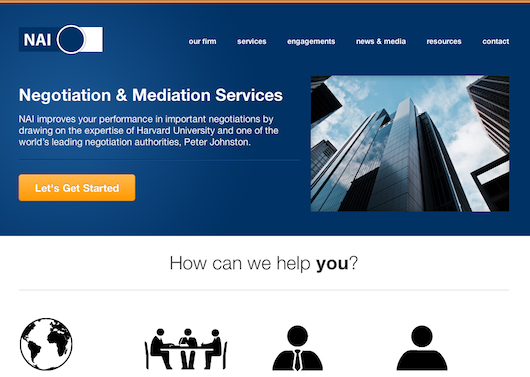 I just finished a website. NAI Ltd.
This website is for Peter Johnston's negotiation firm, NAI Limited.
NAI Limited is a boutique advisory firm that helps negotiators improve their performance in important negotiations. Founded in Cambridge, Massachusetts by international negotiation expert and author Peter Johnston, our firm draws on Peter's breakthrough research and client work with governments and corporations worldwide, as well as decades of research at Harvard University.
My responsibilities included Website redesign, brand refresh, SEO.
I developed this with HTML5, Less, CSS3, jQuery, PHP.
Completed on April 6, 2012
Visit NAI Limited at nailimited.com